What the Fark !
1 day received 2 different phishing email from FAKE CIMB BANK !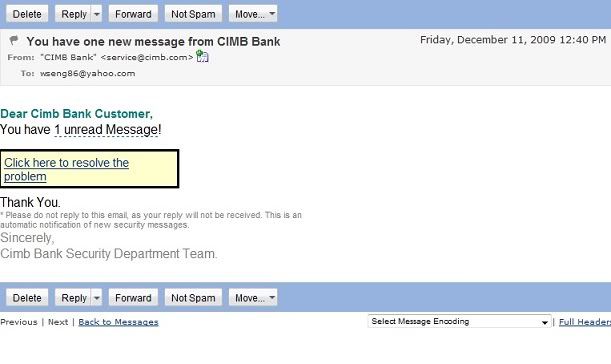 If LET'S SAY
you key in all your information,
all the
money
inside your account will totally gone ~
So stay alert and don't give a
damn
to this farking email ~
Don't get cheated by this phishing , spammer or fake CIMB group email !
For more information ~ click here
>>>